A realistic dummy laid on a lawn in Michigan each Halloween caused panic when passersby didn't realize it was a prank. Many thought someone was seriously hurt and called 911 as the homeowner giggled inside the house. A much more gruesome scene, hosted each October on a front porch in Texas, included a child's crib filled with zombie babies. And, in Illinois, a homeowners association felt compelled to enact new rules about Halloween displays after receiving complaints about a home whose decorations included 2,000 lights that blazed for weeks.
Are you seeing excessive Halloween decor at your rentals? Do your suggestions for a more tasteful harvest design fall on deaf ears? Is there anything you can do – without seeming like a witch – about a tenant who overdoes it on Halloween?
Goblins and ghouls are certainly becoming more prevalent. People are spending money on Halloween like never before. This year, U.S. consumers are expected to shell out roughly $8.5 billion on costumes, candy, decorations, party favors and greeting cards. According to the National Retail Federation, 48.6 percent of those surveyed on celebrating the holiday said they decorated their home and yard.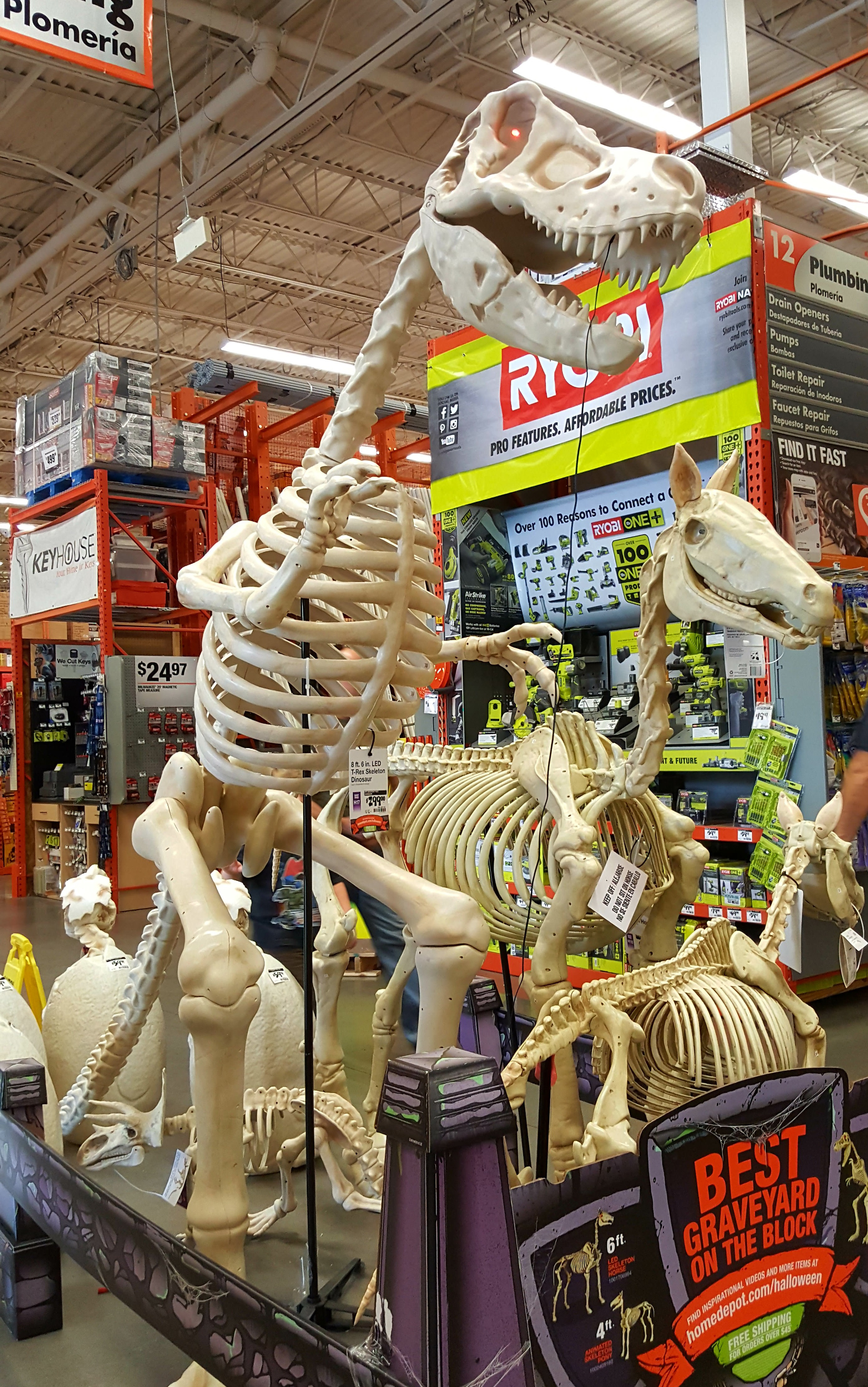 That's a lot of pumpkins, cobwebs, witches and skeletons. And some decorators take their craft very seriously, with elaborate new designs each year. Many yard displays are tasteful, and most are temporary, with set-up occurring a week or two before Halloween, and breakdown typically a short time after Trick or Treat. However, outside decor can linger for months. Some ornamentation is tacky, excessive, offensive, or downright crude. That leaves communities, homeowner associations and yes, landlords, wondering whether to rein in some of the exhibits.
How do you draw the line?
Typically, only three entities get an official say on Halloween decorations: The local municipality, a homeowner or condominium association, and landlords or property managers. If, for instance, a display is too noisy or interferes with traffic, police can shut it down.
No one prevented the Detroit resident from littering her lawn with realistic dummies. But then, in 2016, she traded the macabre display aimed at laughs into one that makes political statements about serious, current issues including police shootings. The yard still gets stares – and many supporters – but no more terror-stricken passersby.
In the Illinois case mentioned above, it was a homeowners association that set limits after receiving complaints about Nick Thomas' home in Naperville, outside Chicago. Each year, Thomas erected dozens of tombstones and full-sized ghosts and skeletons on his property. He strung 2,000 lights – synchronized with music. There were so many decorations, Thomas rented four storage units to contain them in the off-season. The season, by the way, extended for months at his home.
The Thomas display drew 8,000 visitors to his street, according to the Chicago Tribune. Many neighbors said they loved it, and Thomas collected thousands of dollars for nonprofits over the course of the season. Then, the association's new Holiday Decorations Rule rule limited decor to no more than half the yard, and limited light displays to 30 days before and 30 days after Halloween. The rules not only curtailed his display, Thomas decided to stop decorating altogether.
As for setting rules on rental property decorations, landlords regularly specify limits, both inside and outside the rental unit, through the rental agreement. Outside limitations usually address lawn maintenance, with the landlord requiring a tenant to mow grass, remove snow, and landscape – raking leaves, weeding, and pruning shrubs. In fact, if the rental is a condominium, or in a neighborhood with an homeowner association, the rental exterior may be required to conform to certain standards. Inside restrictions typically prohibit changes to paint and carpeting, among other alterations, without landlord permission.
A good lease foresees problems and states how they will be addressed. For instance, it establishes whether a late rent payment will result in a late fee, if there is a limit on how long guests may stay, and whether or not the rental may be sublet. The same goes for any property modification.
How far can lease rules go in defining what is appropriate?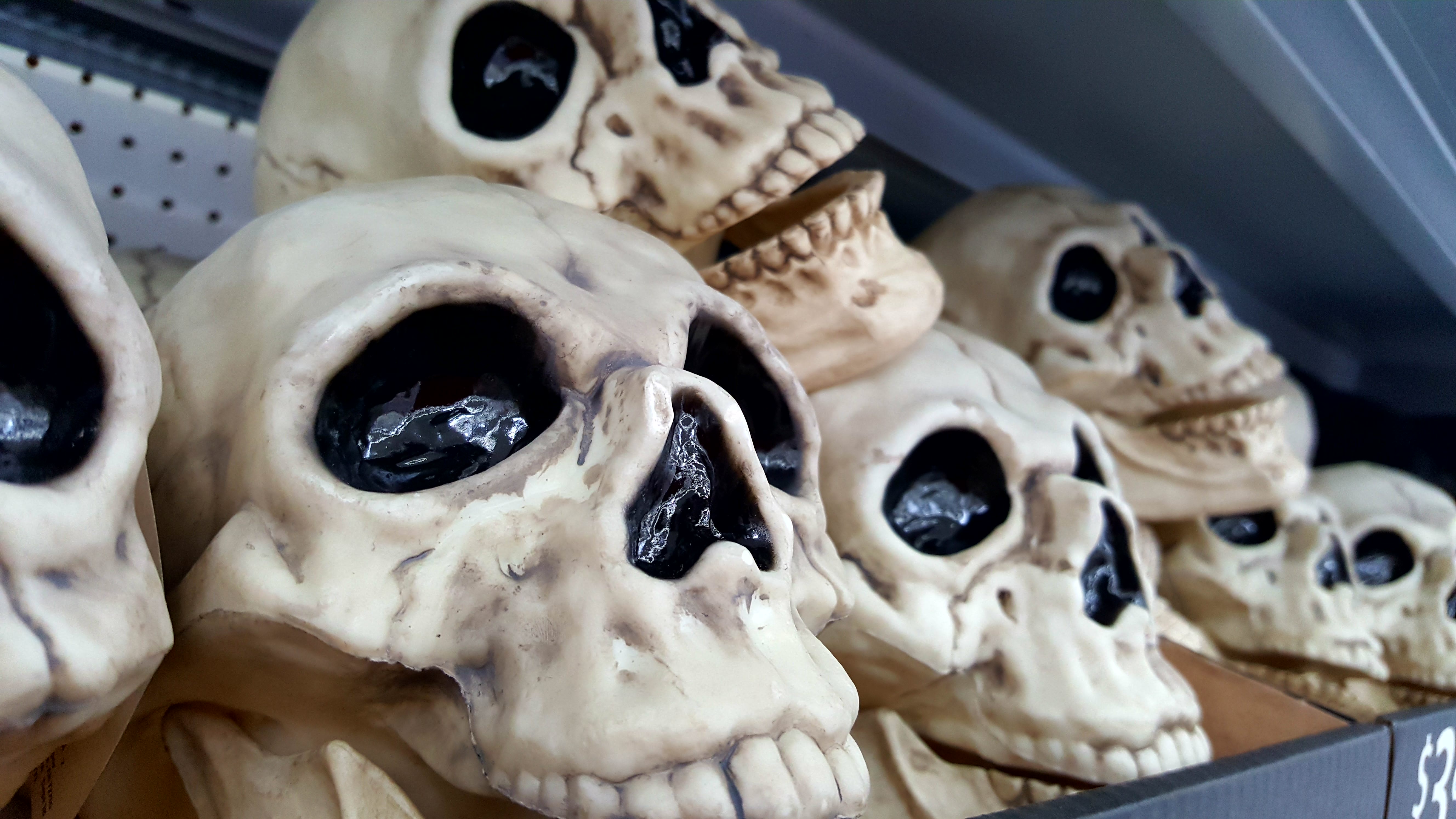 But how, exactly, do you legislate decor, especially in those instances where things can go too far? Are landlords allowed to set limits on decorating for Halloween or any other holiday? Can a lease prohibit bad taste?
It's one thing to tell tenants to refrain from driving stakes in the yard to hold props, or to forgo hanging dummies that could cause the neighbors alarm. And a landlord would certainly be within his rights if utilities are included in the rent, and the tenant erects a light display that boosts the electric bill. But it could be overreaching to prohibit goblins, ghouls, witches and, yes, even zombies. Those common symbols of Halloween and Trick or Treat are mainstream and widely accepted. What can be off limits is any holiday trim that requires altering a part of the unit.
Alterations to the unit could include nailing or screwing objects onto walls, doors or house trim; erecting displays that use the rental structure for support; and changing the use of the rental, such as operating a haunted house in the garage. Shrubs, trees and other landscaping should not be used to hang skeletons or drape cobwebs.
And of course, tenants should be told that they are responsible for damages caused by their actions or negligence. This way, if their Halloween display brings crowds that trample turf and landscaping, the landlord can issue a lease violation. Also, if Halloween celebrations lead to neighbor complaints or police calls, then clearly the tenant has gone too far, and a violation notice is called for.
In cases where the rental is on the market, the landlord may want to be more specific. According to Realtor.com, blood and gore, clowns, and any excessive decorating are no-nos when potential buyers could be dropping by. Ask the tenant to stick to minimal flourishes that are neutral. Send tenants a notice of your intention to sell the property, so that they understand your expectations for keeping the unit presentable at all times.
Finally, keep in mind that if a short-lived display is not a landlord's style, but meets the common sense standard – decor is temporary, causes no damage, and draws no complaints – the landlord may just want to overlook it. Giant spiders and a few red-eyed demons aren't such a bad price to pay to keep a good tenant happy.