How to Find Off-Market Real Estate Deals in 2023
Off-market real estate deals are coveted and highly sought after by real estate investors. By off-market, we simply mean properties that are not listed on the MLS. There are a few benefits to buying homes this way, but the biggest one is that off-market deals generally mean that investors can buy at a discount. 
In an off-market deal, buyers don't pay real estate agent commissions, which are usually 6% of the closing price. Plus, buyers can usually get an additional discount for saving sellers the time and expense of getting a property ready for the market. This often means that buyers assume the costs of repairs and updates, but they get a nice discount in return for taking on this work. Finally, there is less competition in off-market deals, which lets buyers avoid bidding wars and results in a lower purchase price. 
Given the many benefits of off-market deals, it's not surprising that investors are constantly looking for ways to find them, especially in competitive markets. The good news is that there are a few tried and true strategies that will get investors results. Here are a few to consider.
View this post on Instagram
Strategies for Finding Off-Market Real Estate Deals
Direct Mail Marketing 
One of the most straightforward strategies for finding off-market deals is direct mail marketing. As the name suggests, this means reaching out to homeowners by mail and asking them if they are interested in selling their home. 
The first step for this strategy is coming up with a targeted list. You can do this by focusing on a specific neighborhood, zip code, street, or area. Once you have the list, online records will allow you to get the contact information for the homeowners you'd like to contact. 
With this information, you can send all property owners on your list a postcard asking if they'd like to sell their property and encouraging them to contact you for a cash offer for their home. If you find a deal after just one contact, that's great, but in most cases, it's necessary to follow up 1-2 times before you get a lead.
Referrals from Contractors 
Contractors work with lots of homeowners and often have inside knowledge when someone is about to sell. After all, it's right before listing a home that many sellers will make repairs or upgrades, and contractors generally know if repairs are being made in anticipation of a sale. 
To take advantage of this resource, have a good working relationship with as many local contractors as you can. Communicate with them regularly, ask if they know of any off-market deals, and encourage them to contact you if they hear of any. 
Networking with Other Investors 
Other real estate investors are a great resource for finding deals. They might want to sell one of their own properties or can refer you to other investors that would like to sell. Because of this, it's always a good idea to connect with investors, share best practices, and help each other find deals. 
Make a point to attend investing seminars, workshops, and any networking events you can. The more you meet and connect with other investors, the more likely it is that your connections will result in a good lead. 
Driving Through Targeted Neighborhoods 
One of the most effective strategies for finding off-market deals is often referred to as "driving for dollars." This means driving through areas you'd like to invest in and looking for properties you're interested in buying. 
Specifically, keep an eye out for distressed properties, abandoned properties, or those in need of major repairs. When you find a property you're interested in, use public records to get the contact information for the owner and reach out to them to see if they're interested in selling.
This can be one of the most effective ways to find off-market deals, as it zeroes in on targeted properties with owners that might be more receptive to an offer.   
Real Estate Auctions 
Real estate auctions can be a great way to find properties at a discount, especially if you live in an area with a high foreclosure rate. You can find information about real estate auctions by looking in local papers, searching auction.com, using an auction filter on platforms like Zillow, or by working with a local real estate agent. 
However, buying through an auction can be an overwhelming process, especially if you haven't done it before, so it's important to do plenty of research before trying this strategy. Once you have a property in mind, drive by it, talk with neighbors, do a title search, search for online inspections, and do everything you can to get a sense of the property's condition and the scope of repairs needed. 
Once you've done that, make sure you're familiar with target numbers for the property – what your renovation costs will be, how much it will rent for, and what your target home value is. This should give you a range for the purchase price as well as a top number that you're not willing to exceed. 
Finally, familiarize yourself with the rules and procedures of the auction. Make any deposits necessary, secure funding or loan pre-approval, and know when payment is due. Once you've done all of this preparation, you should be set up for success and prepared to make smart bids. 
Real Estate Agents & Property Management Companies 
While it might sound unusual to work with real estate agents for an off-market deal, this is actually relatively common. Real estate agents that work with investors will regularly have pocket listings that are not on the MLS and are only marketed to buyers off-market. 
If you have a good working relationship with this type of agent, it can result in regular access to these pocket listings. 
Similarly, property management companies are often a good way to find off-market deals. They work with investors, are familiar with the condition of properties, and know when investors want to sell a particular unit or building. By building relationships with local property management companies and letting them know that you're interested in buying rentals in the area, you'll hopefully generate some leads. 
Online Searches 
Online searches continue to be a great way for investors to find off-market deals. You can search for properties For Sale By Owner, use FSBO filters on popular platforms like Zillow and Trulia, and search Facebook Marketplace and Craiglist for leads. 
In addition to these more traditional online searches, we recommend searching your county's parcel viewer. Simply search for the name of your county and parcel viewer, to find a map view of all properties in your area. Once you have this, you can look at properties street by street. Use this parcel viewer to identify vacant or abandoned properties. 
Once you have a list of these properties in your area, you can contact the owner and see if they're interested in selling. Even better, add them on LinkedIn, wait a few months, and then reach out to them via LinkedIn to see if they have any properties they'd like to sell.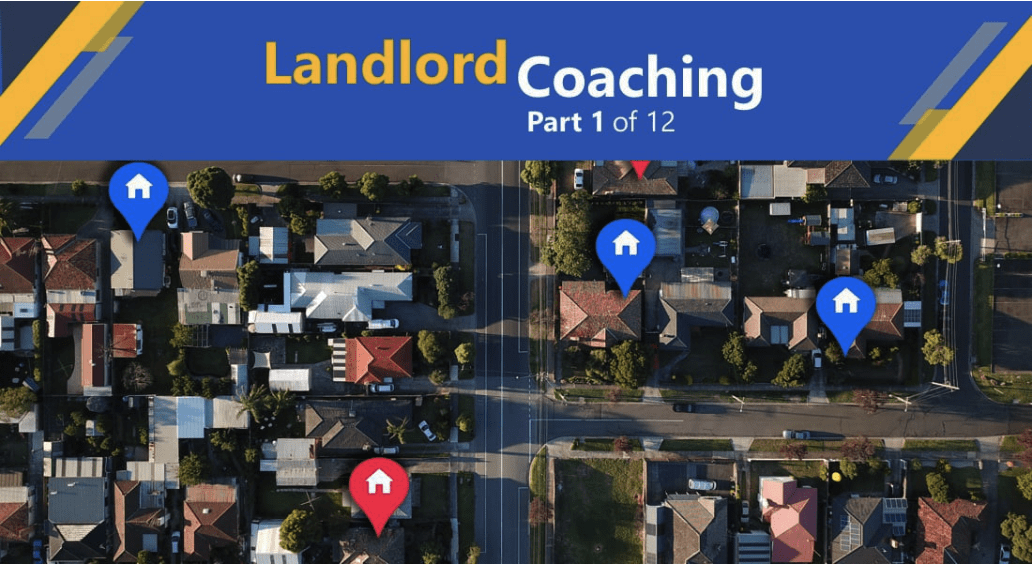 Cold Calling 
While cold calling is a strategy that most people don't love, it's an effective one. Cold calling works in a similar way as direct marketing – you need to come up with a list of targeted property owners, get their contact information from public records, and then call them and ask if they're interested in selling their home. 
This strategy can be time-consuming, as you have to make a high volume of calls to land a deal. Depending on your time or budget, consider hiring a virtual assistant to handle these calls for you. It generally takes around 100 calls a day for cold calling to lead to an off-market deal in 30-60 days. 
That said, if you don't mind making the calls, this is a cost-effective way to find leads and deals. 
Getting Results in Your Off-Market Searches 
Hopefully, your takeaway at this point is that there are lots of effective strategies for finding off-market deals. As you consider which one's right for you, make sure you pick a strategy that you're comfortable with and that is a good fit for your time, resources, and skill set. 
Once you've done that, be consistent and patient. The leads might not come right away, but if you pick an effective strategy and stick with it, you will get leads and find deals. 
And remember, once you've found an off-market deal, we can help you manage it. Visit ezLandlordForms.com for free Rental Applications, Tenant Screening Services, state-specific Lease Agreements, and over 400 property management forms. 
---
Emily Koelsch, ezLandlordForms Contributing Writer
Emily Koelsch is a freelance writer and blogger, who primarily writes about business, real estate, and technology.
---