Illinois Landlord Tenant Law and Regulations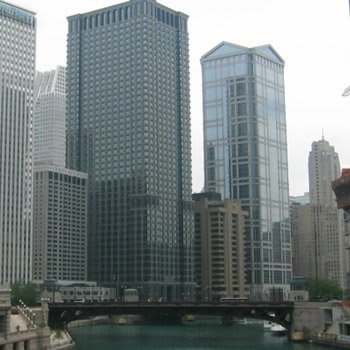 Leases – A lease may be written or oral. Oral leases are only permitted if the term is less than one year
Lease Term – A lease may have an unspecified term like a month to month, and must be ended by notice. A lease may also be for a specific amount of time, like one year, one month, etc.
Ending a lease – With regards to a fixed term lease, unless otherwise specified in the lease, the tenant shall move out when the rental agreement ends. 30 Days notice is required for month to month leases and 60 days notice is required for year to year leases. Weekly leases require a 7 Days notice. A landlord is not required to give any reason to terminate a lease.
Security Deposit – There are no statutory limitations placed on the maximum amount for a security deposit but there are several municipalities in Illinois that have comprehensive Landlord-Tenant Statutes. Landlords should contact an attorney or the city agency in which his or her rental building is located to determine municipal-specific statutory limitations.
Interest on the security deposit? Rental properties located in Chicago, Evanston, or Mt. Prospect, requires that the tenant be paid interest each year. Elsewhere in Illinois, the landlord is only required to pay interest for a building or complex with 25 or more units.

Returning the Security Deposit – The state of Illinois has no comparable statute for houses or properties with fewer than 5 units. Otherwise; The Illinois Security Deposit Return Act requires a landlord to return the security deposit in full within 45 days of the date a tenant has vacated the unit if:

Your building or complex consists of 5 or more units.

The tenant does not owe any back rent.

The tenant has not damaged the rental unit.
Important: Chicago and Evanston may have slightly different procedures for the handling and the return of the security deposit. Check with the proper municipality for specific rules. If the landlord withholds any portion of the security deposit he/she must provide an itemized statement of all damages INCLUDING receipts, within 30 days the tenant vacated the premises.
Subleasing – A tenant is not permitted to sub-lease unless otherwise stated in the lease or the landlord gives permission.
Late Fees – There are no limits on late fees, however, they must be reasonable. A returned payment fee may not exceed $25. Daily late fees are not prohibited, but tend to be a rare practice. There is no legal grace period in regards to payment of rent imposed by the State of Illinois Landlord Tenant Act (ILTA). This is usually governed by the rental agreement, and typically there is a 5 day grace period.
Rent – Illinois does not have a rent control law.
Rent Increases – Landlords may schedule a rent increase for a week-to-week tenancy by serving a 7 days notice or month to month tenancy by serving a 30 days notice. It is not permitted to raise the rent during a fixed-term lease. For instance, the landlord is prohibited from raising the rent prior to the end of a lease, if the lease has a beginning date and an ending date. A landlord can raise the rent as much as he/she feels is necessary. To see if your city or county has a rent control ordinance, you should contact your local units of government.

Non Payment of Rent – If the tenant breaks the lease by failing to pay rent, a 5 day notice is required before a Summons and Complaint for eviction can be filed. The day of posting does not count, nor does any day in which the court is not open such as holidays or weekends. After the 5 day notice is served, then a court proceeding can be initiated. A landlord may not change the locks or turn off utilities because the tenant did not pay rent.
MORE INFORMATION – It is very important that all landlords and owners of investment property contact their local zoning and housing offices to be sure they are aware of any regulations and/or restrictions. Most larger cities do have their own ordinances.
CHICAGO: Please view the Chicago Landlord Tenant Law Summary, which is available as a free download and contains information that all Chicago landlords should know. Additionally, landlords of high-rise buildings must begin providing Life Safety Disclosure Statements to new AND renewing tenants PRIOR to lease execution. The city clerks office has these available.
EVANSTON: Leases and rules governing Evanston, Illinois are subject to requirements of local ordinances that differ from state requirements which can be found in the document titled City of Evanston Landlord Tenant Ordinance.
Disclaimer: The information provided herein is intended as a general discussion of legal issues concerning landlord tenant law. Information provided is not legal advice or a legal opinion, and it is recommended that the reader seek independent counsel for any specific issue.
For additional information see our Illinois leasing resources, or feel free to ask legal questions in our State Law Forum.