What Is the OFAC Terrorism Search & Why Does It Matter to Landlords?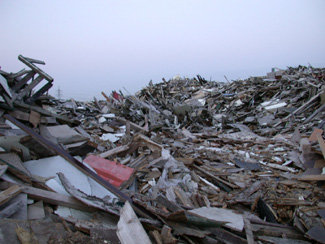 Most landlords understand the importance of screening potential tenants, and selecting the right tenant screening system. However many consider terrorist background checks as unnecessary or do not understand its purpose. The Office of Foreign Asset Control, which is a branch of the United States Department of Treasury's Office of Terrorism and Financial Intelligence, compiles a list of those the government considers a threat to national security. This can range from regimes and foreign countries (such as those involved with weapons of mass destruction and terrorist groups), to individuals who have had known ties to terrorist organizations. In the context of recent events such as the tragedy in Boston, paying attention to America's terrorist watch list is becoming more and more essential.
As a landlord or property manager, conducting this search should be a priority when screening tenants. The OFAC "Specially Designated Nationals List" (SDN) lists these individuals and organizations that US citizens are prohibited from conducting business with, and which can lead to fines or incarceration if US citizens ignore this prohibition. However, despite the importance of this list, many do not understand the purpose of the search. A recent poll conducted by LinkedIn showed that 78% of real estate professionals utilized the OFAC search and viewed it as an important tool. About 5% utilized the search but did not understand what it was or what it was used for and 16% did utilize the search when screening tenants or understand what it was. The Specially Designated Nationals list is designed to be extensive but it is still imperative to be diligent. Like any other screening report, you may receive results with names similar to the potential tenant. If you suspect there may be a match there is a hotline that can be called to verify that information. Most OFAC searches will return with the following information regarding the applicant: name, address, filing state, social security number, birth date, birth country, and a best name, followed by the databases searched.
In light of recent events and the severity of national security, it is very important to select a tenant screening system that includes terrorist database screening. It is also imperative to screen each possible tenant that will inhabit the property, as well as potential employees to ensure the safest possible enviornment for your tenants, neighbors, and yourself.