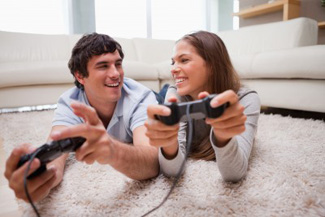 Millennials, also known as Generation Y or Echo Boomers, are today's young adult generation of roughly 18-33 years old, and rival their parents' Baby Boom generation in size. But do they have the same appetite for buying real estate that their parents had?
Millennials are borrowing more money in student debt, moving out on their own later, marrying later and are generally less rushed to check line items off their Major Life Event To-Do lists. So where does this leave them when it comes to homeownership? Their attitudes were chilly a few short years ago, but appear to be defrosting quickly.
A little context is useful to understand Millennials – these are young adults who came of age in the midst of the Great Recession, and watched their parents bite off more than they could chew and lose their homes to foreclosure. The older ones remember the dot-com crash of the late 1990s, and understand all too well the 2000's "lost decade" of investment returns and explosive U.S. debt growth. Many Millennials also graduated college to find no entry-level jobs available. Some moved back home with mom and dad, and many decided to postpone the working world in favor of borrowing more money and going to graduate school.
America's student loan debt has grown truly monstrous, at over $1 trillion dollars ($1,000,000,000,000!), according to the Federal Reserve Bank of New York. The number of Americans with outstanding student loans is almost 40 million – for a snapshot of how that looks, 43% of American 25-year-olds carry student debt, with their average debt being $25,000.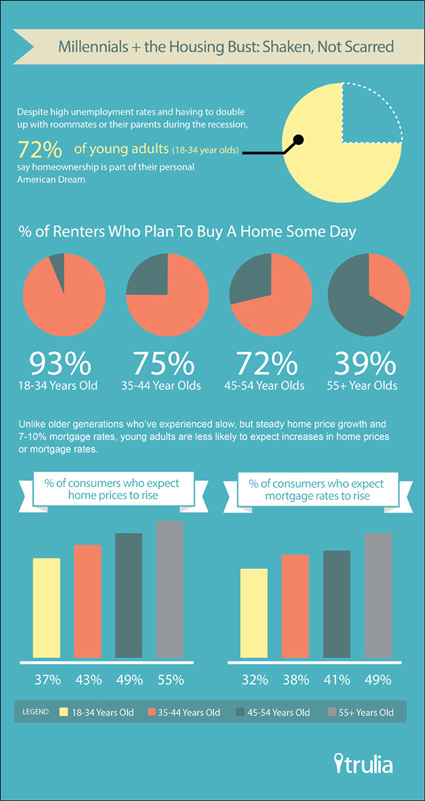 While consumer credit markets have been oh-so-gradually loosening over the last three years, the high debt levels that many Millennials face are a challenge to qualifying for a mortgage. Once upon 2005, roughly 9% of 25-30 year-olds who carried student loans were able to obtain a mortgage, but the Federal Reserve Bank of New York reports that last year only 4% of the same group were granted mortgages. And though interest rates have been low, that means little for those who cannot qualify for a mortgage, or those who can only qualify for a mortgage with a hefty down payment.
Which raises another challenge: savings. While there is some promising evidence that Millennials are saving a greater chunk of their income than their parents did, it is still extremely challenging for young adults with entry-level paychecks to save enough money for a down payment, especially when the down payment required is 20% instead of 3% (as it was a decade ago). They also do not have the benefit of selling a home to help finance the new one – they are starting from scratch.
So is Generation Y buying real estate? Well, yes, albeit with some key differences. The average age of first-time homebuyers has remained surprisingly stable at 31 years old, but nearly a third of them need a gift or loan to help with the down payment. They also desire different amenities and layouts from a home than their parents did, eschewing traditional living rooms and dining rooms in favor or home offices or entertainment rooms/home theaters.
"I really want to utilize every room," sums up Cristin Morton, a single 30 year old and recent first-time homebuyer. "My parents have a traditional living room. Nobody ever sits there." Other common wishes Millennials report are not surprising either: open floor plans, outdoor space, up-to-date tech capabilities and abundant storage space.
Millennials are finally entering the housing market, and it isn't a moment too soon.