First-Time Homebuyers Struggling, Near 30 Year Low in US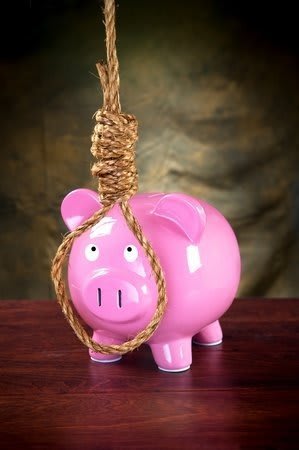 Since 1981, the National Association of Realtors (NAR) has conducted an annual survey of homebuyers, and historically 4 in 10 are first-time buyers. But last year, less than a third of buyers are first-time homebuyers, which is the lowest percentage in nearly 30 years. It also represents a substantial drop since 2013, when 38% of homebuyers were purchasing their first property.
Should this come as a surprise? Perhaps not. Inflation-adjusted incomes are actually lower today than they were when the Great Recession ended in 2009, and still lower than they were in 2000. The unemployment rate is also sharply higher among young adults, at 10.5% for 20-24 year olds and 6.2% for 25-34 year olds. By contrast, all older age brackets have unemployment rates in the 4-4.4% range.
Nor do the challenges for first-time homebuyers end there. If lower real incomes and high unemployment rates creates one pincer squeezing young adults, rising home prices add another pincer. US home prices are up more than 16% since 2012, according to Zillow's Home Value Index. And while home values may be rising less slowly in many cities, asking prices actually accelerated in 40 out of the top 100 metro areas toward the end of 2014, defying expectations that price growth would slow. It's not so easy to save enough money for a down payment, when the target keeps shifting upward and incomes remain flat or decline.
In fact, The Wall Street Journal's Marketwatch recently published a disturbing article on how long it would take the average American to save enough money for a down payment on the average home. The math turned out to be extremely troubling, finding that it would take them until 2027, given the average annual savings rate of 5.6%. While prior homeowners who buy a home can use the proceeds of their sold home to fund the purchase of their new one, first-time homebuyers have to save up their down payment over time.
Even once a prospective buyer has saved the requisite down payment, they must still navigate the treacherous waters of actually obtaining a mortgage. Credit markets remain tight; the NAR survey found that nearly half of first-time homebuyers reported that the process of obtaining a mortgage was either much more difficult or somewhat more difficult than they believed it would be.
And while interest rates have remained low in the last few years, they won't stay that way for long. One of the few things that nearly all economists can agree on is that interest rates will rise in 2015, as the Federal Reserve has openly stated it plans to raise rates this year. Rising interest rates mean lower affordability for homebuyers, who will need to pay more every month for the same loan amount.
Why do first-time homebuyers matter for housing markets? Current homeowners who are selling and buying a new house have a net-neutral impact on housing demand; they add one house to total housing inventory, and subtract another when they purchase. But first-time homebuyers only add to the demand side of the equation, not the supply side, as they are consuming inventory but not adding to it.
There are also a variety of economic benefits to homeownership, from tax benefits to appreciation, for the individual homeowner. Real estate is the average American's largest asset and comprises the largest proportion of their net worth.
Still, perhaps it is not such a terrible thing that market forces are rebalancing the ratio of homeowners to renters. After all, the Department of Housing and Urban Development's "National Homeownership Strategy" was the driving force behind creating cheap subprime mortgages in the first place, which evolved gradually into a full-blown economic disaster as millions of people who should not have been lent a mortgage were granted them regardless. There is also surprising evidence that higher homeownership rates correlate with higher unemployment rates as well, by tying citizens both geographically and financially.
It may be time for a fresh national discussion about what proportion of American homeowners is healthy for an advanced economy, and just how much – or how little – the government should prop up housing markets. But national conversations about macroeconomics are little reassurance to Ms. Aspiring Homeowner, who is having an increasingly difficult time buying her first piece of real estate.
Related Reading:
Report: Average Workers Can't Afford to Buy Median Homes in Most US Cities
Why Most People Have Trouble Saving for a Down Payment – 3 Common Blunders
Are Renters or Homeowners Happier?