The past year has been good to homeowners, investors and landlords alike, with rents continuing to rise, home prices finally turning upward, and interest rates remaining low. Just how much cause for celebration is there? Where are home and rental markets headed in 2013? There are a lot of statistics and indicators out there, so here are a few of the most important ones – and what they mean.
The Rental Industry
The numbers in the rental industry are encouraging. Rents rose in 2012, although how much depends on who reports the numbers: the U.S. Census Bureau reports a sluggish .9% growth year-over-year, from $700 last year this time to $706 this year. Zillow reports 2.3% growth year-over-year, from $1,300 last year to $1,330. Reis Inc (which tracks the top 82 metropolitan areas in the U.S.) shows a whopping 8.67% growth in the asking rents in the top metro areas, rising from $1,004 in the third quarter of 2011 to $1,091 in the third quarter of 2012.
Developers have noticed the strengthening rental market as well – the U.S. Census Bureau reports that housing starts on rental dwellings have reached 105,000 in the third quarter 2012. This represents an increase of 6.1% over the second quarter (99,000), and a 19.3% increase since this time last year (88,000).
Rental vacancy rates are also sharply down, dropping to 8.6% in the third quarter of 2012 from 9.8% a year earlier, according to the Census Bureau.
Home Sales & Prices
Likewise, the numbers vary depending on the source and the metrics they use, but most data sources agree that home prices have turned around and started rising in 2012. In October 2012, Zillow's median home sales price was $198,000, up 1% from September and up 14.5% from last October. The Census Bureau reports minimal growth in median home asking prices, up only $300 from $136,700 in the third quarter of 2011 to $137,000 in Q3 2021.
The homeowner housing vacancy rate declined, dropping to 1.9% in the third quarter from 2.1% in the second quarter, and down from 2.4% this time last year.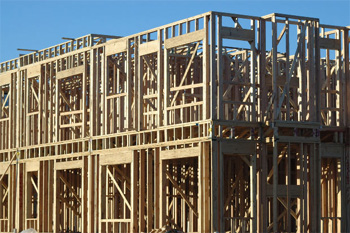 The homeownership rate is down from this time last year, however: in the third quarter of 2012, it dropped to 65.5%, down from 66.3% this time last year.
Shadow Inventory & Foreclosures
There has been plenty of talk over the last few years about "shadow inventory," or housing inventory that is not listed on the market but is in some stage of the foreclosure process and therefore very likely to end up on the market eventually. The fear among analysts is that there is a glut of supply headed for the market, fueled by the foreclosure crisis over the last four years, which depresses prices by overloading the market with cheap supply. Fortunately, the foreclosure crisis appears to be slowly winding down; according to RealtyTrac, foreclosure filings did rise by 3% in October to 186,455, but are still down 19% from this time last year, when they sat at 230,678.
Still, foreclosures remain a largely localized problem. The states that were hit hardest by the real estate bubble bursting – Florida, Nevada, Illinois, California, Ohio and Arizona – are still experiencing the highest foreclosure rates, which continue to hamper housing recoveries in these states. Many of these states initiated laws that slow the foreclosure process down, which means that these states continue to churn out foreclosures from defaults in 2011 and before.
A bright spot in the foreclosure picture is that bank repossessions are down for the 24th straight month, down by 21% since this time last year according to RealtyTrac.
While shadow inventory remains an issue in housing markets nationwide, the discussion is shifting from foreclosure-related shadow inventory to an even more difficult-to-quantify "latent inventory." Latent inventory consists of properties that owners wish to sell as soon as the market improves enough: homes that homeowners held only because they were unable to sell over the last 3-4 years, and inventory that was bought up inexpensively by investors over the last few years with the intention to sell as prices rise again. It remains to be seen how pronounced this phenomenon will prove.
Unemployment
The good news is that the unemployment rate has been gradually decreasing over the last three years, and is now hovering just under 8%. The bad news is that, at the current rate of decline, it will be 2017 before the unemployment rate finally reaches a healthy level of 5%.
The Year Ahead
So what does this all mean for 2013? Most analysts agree that increasing prices and rents are sustainable through 2013 and beyond, if the U.S. continues to see an improving household formation rate and decreasing unemployment rate, and if Washington avoids the fiscal cliff.
With prices low (but increasing), rents on the rise, and interest rates to remain low through at least mid-2015, it remains a good market to buy and hold residential real estate as rental properties. Credit markets have been loosening as well, making it easier for buyers to qualify for a mortgage loan.
But for all of the talk of prices and rents rising nationally, the true focus for investors, landlords and property managers should be local. Overall nationwide trends simply balance the strength of one local market against the weakness of another: San Jose and San Francisco saw rising rents of 8% and 7.5% respectively this year, but drive an hour east to Modesto and the story changes dramatically to one of high unemployment, high foreclosure rates, low prices, and low rents (Modesto asking rents fell 2% in the last year). All of the trends outlined above should ultimately be examined at the local level, to determine suitability of local investing.
Brian Davis is the Vice President of ezLandlordForms, a real estate investor and a landlord. Any views, express or implied, in the above article are his and his alone, and do not represent the views of ezLandlordForms, LLC.