Advertising for Tenants & Showing the Rental Unit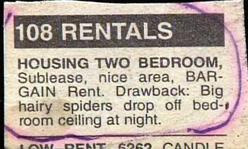 Advertising for tenants might sound straightforward or extremely complicated; the truth is that some rental units are easy to fill, while others require landlords to kick in a free 70" LED TV and a full-time masseuse, depending on the market. Below is not a step-by-step directions list but a general roadmap, to help new landlords find the fastest, least expensive way to fill their rental unit with a qualified tenant.
Know Your Target Tenant
What kind of tenant are you trying to reach? Remember that not everyone is like you; you might read all of your news online and do all of your own housing-related work online, but that does not mean your potential tenants do. For example, if your rental unit sits in a largely Hispanic area, be sure to advertise in Spanish, and consider advertising in the local Spanish newspaper or circulars.
Likewise, if your rental unit sits in a retiree-friendly area, a lower-tech approach to advertising is in order. Senior citizens tend to be less familiar with websites like Craigslist, and are more likely to pick up a physical newspaper.
In both of these examples, it's important to note that both include a simple awareness of how your target market learns about available housing, but neither involves pigeonholing a specific type of person and advertising only for one type of tenant. Because…
Discrimination Laws Are More Complex than You Think
Not discriminating might sound like a no-brainer, but it is surprisingly easy to find yourself accused of discrimination when advertising for a tenant. Advertising in your church's newsletter might seem like a perfectly harmless approach to finding a tenant, but if that's the only place you advertise, legally you would be guilty of discriminating based on creed when advertising your rental unit.
There is a thin line to walk, between advertising to reach an appropriate tenant and discriminating in your advertising. Just because you have a tiny studio apartment you're trying to rent, that would only be well-suited for a single young professional, doesn't mean you can say in your advertisement "studio apartment perfect for single young professional," as the law considers that discrimination based on family status. We have an entire article devoted to fair housing laws and remaining on the right side of them, which is recommended reading, as it's important to know the difference between knowing your target market and advertising in an illegal way.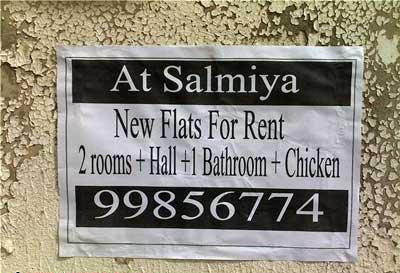 Use Inviting Language
Remember that people want a home, so try to use language that piques their curiosity and imagination. Instead of stating "large living room windows", consider inviting them to see it for themselves with words like "bright," "cheerful," "light-filled" or "airy."
Not that you want to be wordy, either. After a sentence or two to invite the reader in with appealing language, consider bullet lists as concise ways to list amenities and particularly intriguing selling points that you think will attract attention (hot tub, walk-in closet, water included in rent, etc).
Showing the Rental Unit
First things first: safety. Use common sense when showing the rental unit; if it's in a dangerous neighborhood, don't show it after dark, and remember to always tell someone where you're going and who you're meeting, especially if you'll be showing the property alone. (Recommended reading: Using Smartphone App Pinnum as a Leasing Safety Tool).
While you don't need to go overboard with staging the rental unit, there are a few points that are absolutely critical. The property must, repeat, must be clean when you show it, and this goes doubly for the kitchen and bathrooms. Ideally, the walls should be freshly painted (or at least touched up), and the flooring should be freshly mopped or vacuumed/shampooed if they aren't new. Keep the landscaping respectable; the outside of the property will be prospective tenants' first impression. Finally, make sure the rental unit smells fresh, as nothing deters prospective tenants faster than bad odors. If you want to go the extra mile, bake some brownies or cookies in the property right before an open house, and serve them; the smell of fresh cookies will hook your prospective tenants subconsciously.
Which comes to the last point: you'll have a lot of no-shows (especially in rougher neighborhoods), so save yourself some time (and headaches) by scheduling open houses when you can show the unit to many prospective tenants at the same time. When you make appointments, always give out your cell phone number, and collect their cell phone numbers, so they can be in touch if they run late or need directions.