The Changing Face of America's Renters – and What It Means for Landlords
If there's a silver lining in the dark cloud created by the Great Recession, landlords have found it.
The real estate crash, consumer debt, joblessness and tighter lending policies have all helped to create a perfect rental storm. With rates of renting the highest they've been since the mid-1990s, savvy landlords are finding that appealing to this ever-changing and growing group can mean more than just pennies from heaven.
Who's Renting Now
While the average renter fits the traditional stereotype – young and single with low-to-moderate income – there is more diversity among those renting than ever before.
Harvard's Joint Center for Housing Studies shares that although four out of ten renters are age 35 and under, more than a third are between the ages of 35 and 54. In fact, the number of renters over the age of 65 will increase by 2.2 million by 2023, if current rates continue. That figure would represent about half of the projected overall renter growth during that time.
Another demographic shift in the next eight years will be growth in Hispanic renters, whose numbers are expected to increase by over 2 million. The center also reports that although 35 percent of renters are single persons, nearly as many – 32 percent – are married couples with children or single parents.
What does all of this mean for landlords? Although a property can't necessarily be all things to all people, there are some things that landlords should keep in mind when trying to appeal to these different groups of renters, whether it's how they market their properties, what features those properties include and even how renters prefer to communicate.
Millennials Delaying Home Ownership
Saddled with student debt and coming of age in the worst economic crisis since the Great Depression, millennials are pushing off home ownership longer than previous generations of the same age and represent the largest chunk of total renters, making reaching out to them crucial for landlords.
Another recent Harvard study found that the housing recovery will certainly slow unless more millennials start buying real estate and becoming homeowners, as first-time homebuyers are the driving force behind demand and price appreciation. Still, millennial reticence to buy means more demand for leasing, which is good news for landlords.
Not surprisingly, a survey of renters by J Turner Research (who conducts marketing research for the apartment industry) found that marketing to this group should begin with the Internet. Millennials are apt to start their rental property search by visiting apartment listing and social marketing sites such Facebook and Twitter. They're also much more likely to turn to Craigslist than older generations.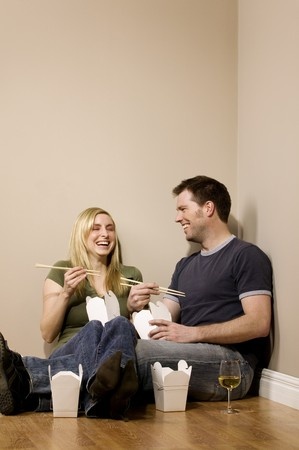 Attract Millennials with Technology
Millennials' use of technology extends beyond their rental search. The survey revealed that they prefer to receive communications from the landlord via emails. They're also significantly more interested in mobile communications, whether that means receiving a text notifications or paying rent with a mobile app like PayPal.
They also want technology available where they live. Central Wi-Fi for apartment buildings, for example, is high on their list of wants. However, millennials are also looking for amenities that take them beyond their computer screens. Fitness centers, pools and access to walking and biking paths are also important.
While not every rental property can offer a pool or fitness center, landlords can still highlight other features that will interest millennials such as access to green space (even a porch or balcony that will offer a place to grown some potted tomatoes or herbs), energy-efficient appliances or places to recycle.
Baby Boomer Renters on the Rise
While landlords might be accustomed to catering to younger generations, they may have less experience with older renters, who are making up an increasingly larger part of the renter pool.
Interestingly, reaching these renters is no longer dramatically different from reaching younger cohorts. They still start their search online and half will use apartment listing sites. They're also likely to want to receive email communication from their landlords.
Amenities for Aging Renters
As with most renters, location tops the list of baby boomers' preferences, according to J Turner Research. A quiet place to live and maintenance-free living are not far behind. However, a study on housing older adults by the Joint Center for Housing Studies reveals that the feature most needed by older generations is single-floor living. Other desirables include no-step entries, wide hallways and doors and easily reachable electrical switches and outlets.
Offering these may be too expensive for the average landlord if they aren't already part of the rental property, but there are some other relatively easy fixes that will appeal to older renters without turning off younger ones, such as grab bars and lever-style handles and faucets. These are easy enough to install that you can do it on a by-request basis.
Housing Challenges Faced by the Hispanic Population
Representing 17 percent of the US population, Hispanics are the country's largest ethnic group and an economic force with which to be reckoned. Although they are making gains in homeownership, Hispanics' share of renter growth from 2013-2023 is projected to be at least as great as baby boomers'.
Although more Hispanics own homes than ever before, many still face difficulties when it comes to obtaining financing. According to the Department of Housing and Urban Development's report on housing discrimination, denial rates for mortgages among Hispanics are 25 percent – nearly twice what they are for white Americans. Furthermore, the average yearly net cost that Hispanics who rent pay is, on average, about $100 more than what whites pay.
Marketing to Hispanics
These statistics mean it's especially important for landlords to approach this ethnic group from a level of respect, which is what Mike Valdes-Fauli, president and CEO of cross-cultural marketing firm Pinta, suggests in an interview with Fried on Business.
Valdes-Fauli adds that it's crucial not to presume anything about prospective renters or condescend. He advises that if a conflict arises, it may be best to find someone who is already respected within the Hispanic community to speak on your behalf – an important point for landlords to remember.
But don't discount Hispanics' familiarity with technology. Landlords may want to explore using websites such as ParaRentar.com, a fully Spanish translated version of ForRent.com. Apartments.com has an exclusive agreement with Univision.com, the most visited Spanish-language website among Hispanics.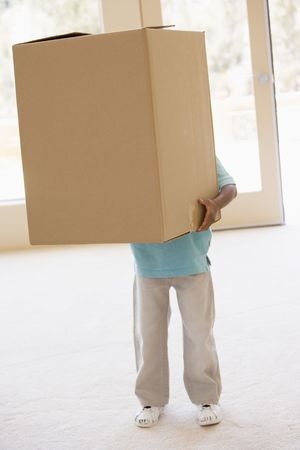 Guidelines for Renting to Families
You probably already know what families are looking for in a rental property – a safe neighborhood near good schools and other families, a place for children to play and enough room to accommodate everyone.
However, landlords need to keep in mind that there are laws designed to protect renting families. The Federal Fair Housing Act prohibits landlords from discriminating against families with children. For example, landlords can't charge families more, limit the number or ages of children or try to make families rent in a certain area of a building.
Landlords should take care to make sure that the same rules apply to everyone. For example if a landlord wants to limit the number of people living in a property, then that limit must apply regardless of whether the tenants are children.
Opportunities for Landlords
Embracing the diversity of today's renters can mean greater opportunities for landlords. That doesn't mean, however, that landlords have to change their rental properties.
Rather, landlords should perhaps change the way they perceive potential tenants and market their properties accordingly. Doing so can mean clearer skies – and deeper pockets – ahead for everyone.
Related Reading:
7 Ways Millennials Are Changing the Leasing (and Homebuying) Process
Tomorrow's Trends in Housing – What Amenities Will the Next Tenant Look for When Renting?
How to Effectively Market and Rent to Millennials