Is It Legal for Landlords to Install Video Surveillance Around Rental Properties?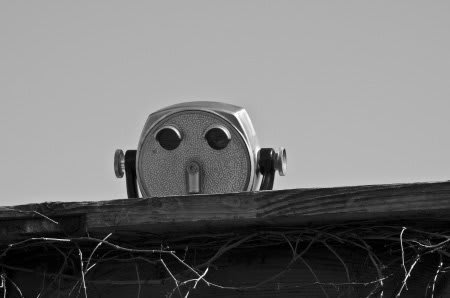 Video cameras seem to be everywhere from city sidewalks to above ATMs. Small businesses, large corporations and the government have security measures in place to prevent crime and to protect their customers. But, seldom do we hear of anyone crying out about their civil liberties being jeopardized because of security cameras at the ATM.
What happens when residents find cameras where they live? Do landlords/property managers have the same right as other small business owners, corporations and governments to protect their properties and the residents there? What about landlords/property managers rights to post surveillance cameras for reasons other than protection?
Landlords/property managers may have ample reason for wanting to protect their assets from crime. However, there may be other reasons landlords and property managers may want their properties under surveillance. While vacancies are never desired, they are reality and when a property is vacant, there is even more need to maintain it and protect it from vandalism and theft. Contractors may have to access the home, Realtors may be showing the home, and other foot traffic is possible during a vacancy. A landlord/property manager may not be available at all times, and may want to have some other way of monitoring the comings and goings on the property.
Property manager Karen Joyner of Siegel-Hahn Property Leasing, LLC recalls "When we would conduct our monthly 'drive-bys' of one of our vacant properties, we began to discover evidence of someone parking in the driveway and on the lawn. When we'd ask neighbors about it, no one knew anything. One day we decided to install cameras and later learned the neighbors across the street had their guests parking in the driveway of the vacant home. The neighbors were warned that if their guests continued to park there, the vehicles would be towed. Needless to say, we didn't have that problem any longer."
Some cases of landlords installing security cameras have been less benign, and have resulted in lawsuits where the landlords might not fare so well. In the case of a vacationing family in the Hamptons, for example, the family reported "feeling completely violated", and the courts agreed… to the tune of $4.6 million. The family filed a lawsuit against landlord, Donald Torr, of East Hampton, NY after finding hidden cameras in several places throughout the vacation home they rented from Torr. Cameras were found in the bedrooms pointing directly at the beds, and hot tub areas. The unidentified family reportedly had small children in the home who were apparently being filmed as well. The family's attorney, Judd Burstein added, "We believe it also violates the child pornography statute."
In a similar case, a landlord, James Hill, reportedly placed a hidden camera in the bathroom of his duplex he was renting to three female tenants. He was arrested and placed on $5,000 bail.
While there are no specific laws in place addressing the use of surveillance cameras on rental properties, there are very clear laws regarding the use of such cameras on private vs. public property.
According to New York attorney, Lucas A Ferrara, "…the well-established rule is that individuals retain a reasonable expectation of privacy within private areas of living space–not necessarily in public spaces, such as the common areas of residential buildings. Therefore, high-tech surveillance cameras and other security systems may be lawfully installed in public–or common–areas of residential and commercial buildings."
Landlords/property managers may have sufficient reason for wanting to install cameras on the insides of their properties to protect it however; they should refrain from doing so while the property is occupied. Placing a camera on the outside of the property to monitor driveways, parking lots and other common areas should be sufficient if protection is the true goal.
Are you using or considering surveillance cameras for your properties? If not, under what circumstances would you want to use surveillance cameras for your properties?
Related Reading:
Ohio Landlord Spanks Tenant Over Unpaid Rent
Landlords Gone Wild: Crazed Conniptions & How to Avoid Expensive Landlord-Tenant Disputes
NYC Landlord Ordered to Charge $1 Rent for $2,100 Apartment